Back to Homepage
View Favorites (0)
Lucky Duck: 438 West Perry Street - Cape May, NJ , #123823 (Arrival Choice : Weekly%)
Questions about this property
close [x]
Description
The Lucky Duck captures the heart of a beach town and the soul of the Victorian era. Relax on the front porch and watch the traffic go by because you can leave your two vehicles parked in the driveway for the duration of your vacation. This home is located just 3 blocks from the beach and 2 blocks from the main shopping area for your walking pleasure. Modern appliances including a brand new dishwasher, oven, and refrigerator that blend seamlessly with the kitchen, and wall artwork completes the beach house atmosphere. Just off the kitchen is a small laundry room. The back deck leads to a brick patio with a picnic table and umbrella and gas grill. Also on the first floor is a front parlor room with daybed and trundle that offers privacy with pocket doors - perfect for guests that need a more accessible situation. On the 2nd floor, bedroom 1 has a double bed and there is also a full bath on the 2nd floor. Bedroom 2 has a double bed, and the master bedroom with queen size bed is spacious. The full master bath with tub/shower features a corner hutch to hold all of your personal belongings. Up on the 3rd floor there are 4 twin beds. With so many attractions all year long, this home is a house for all seasons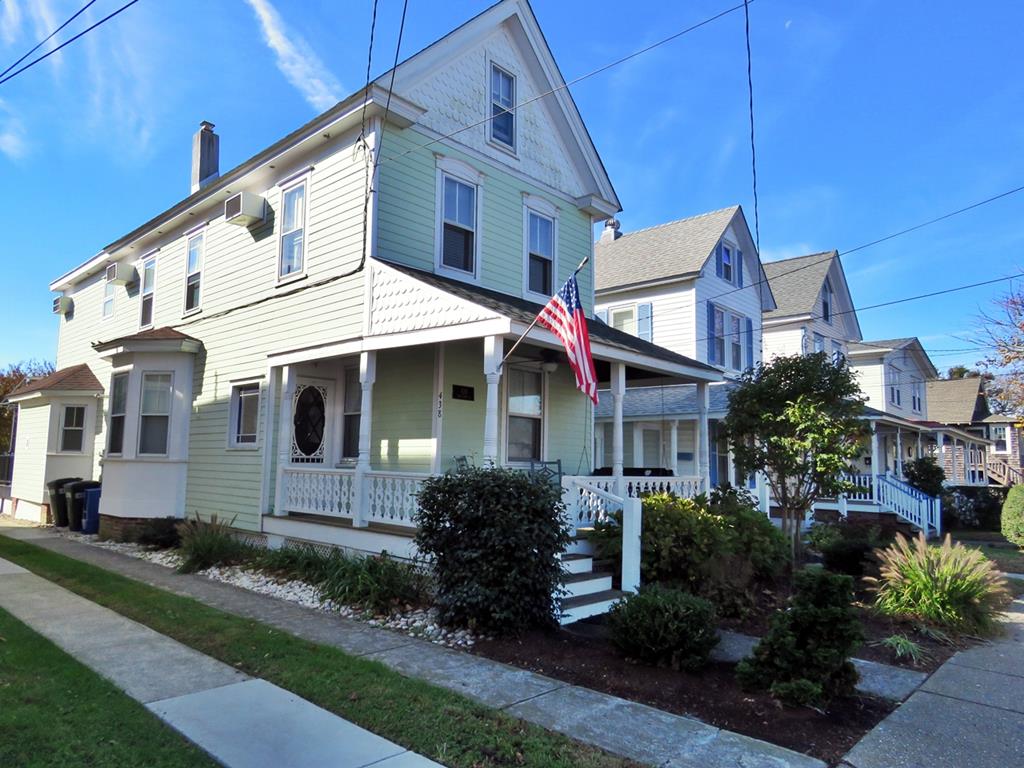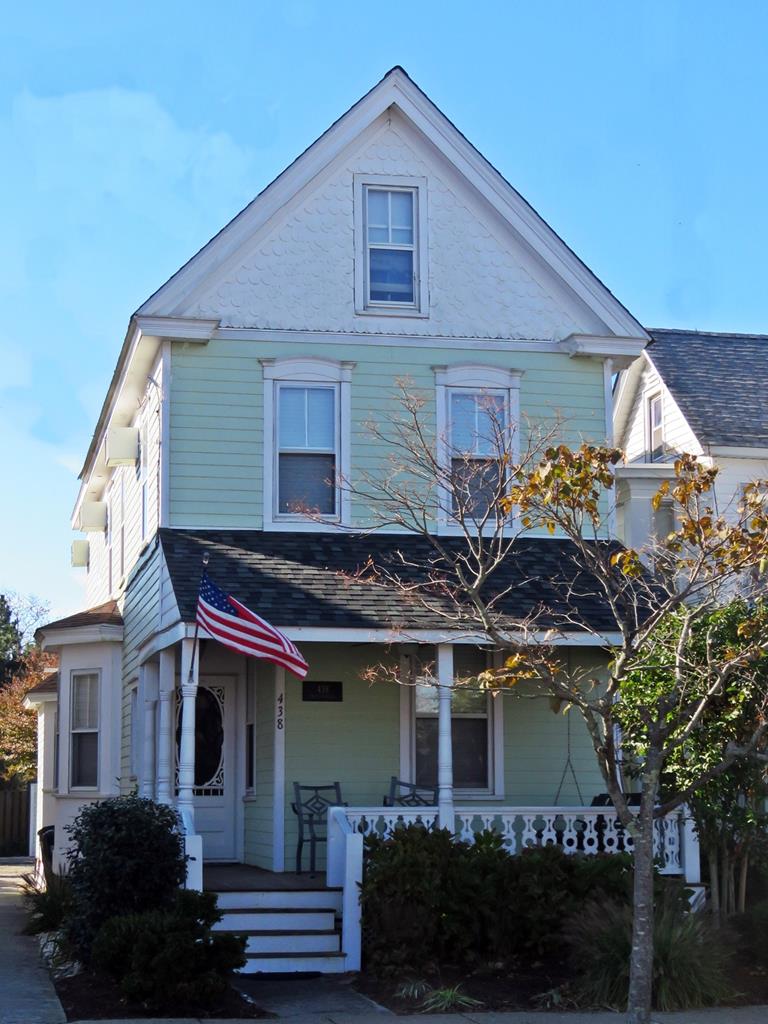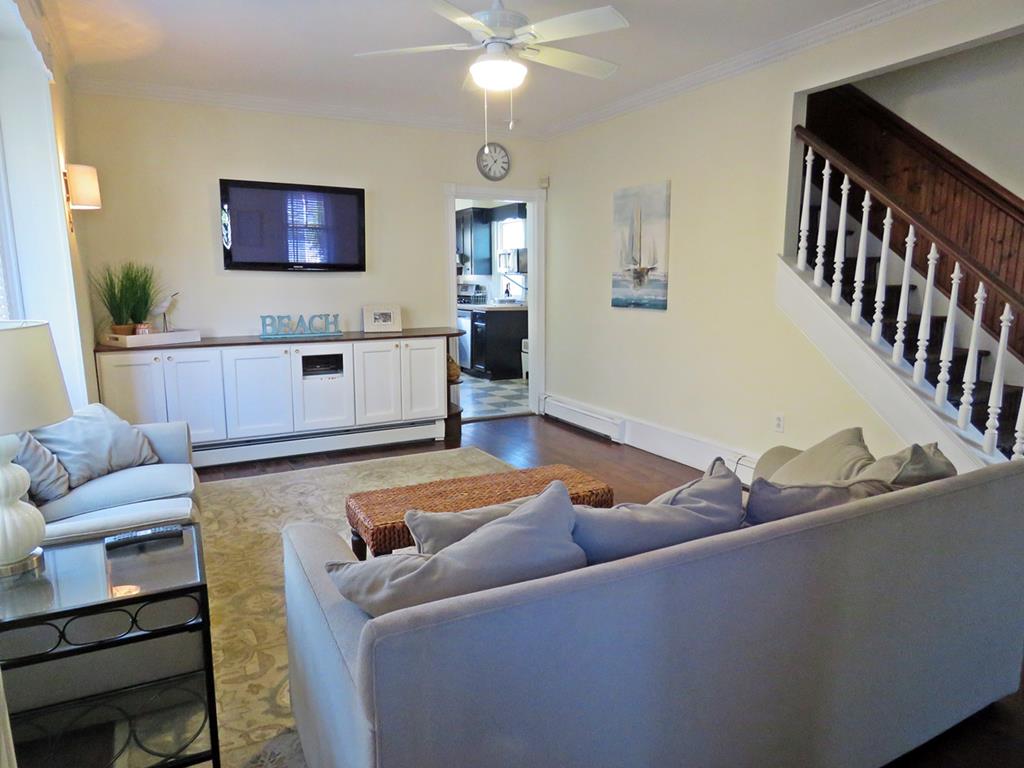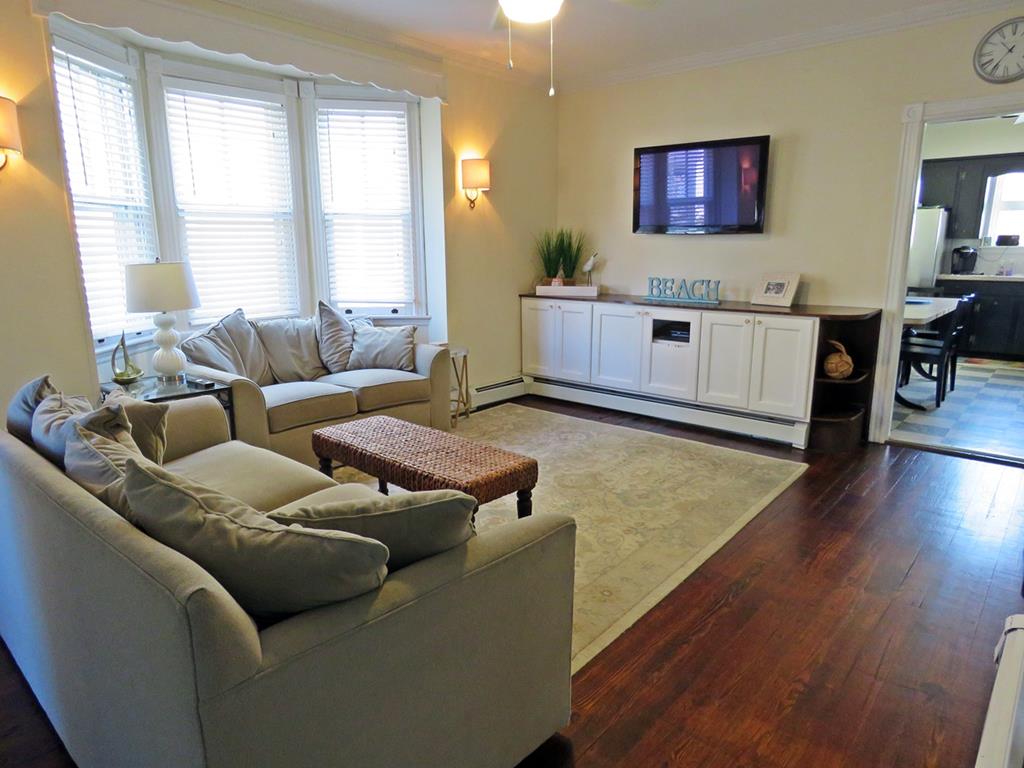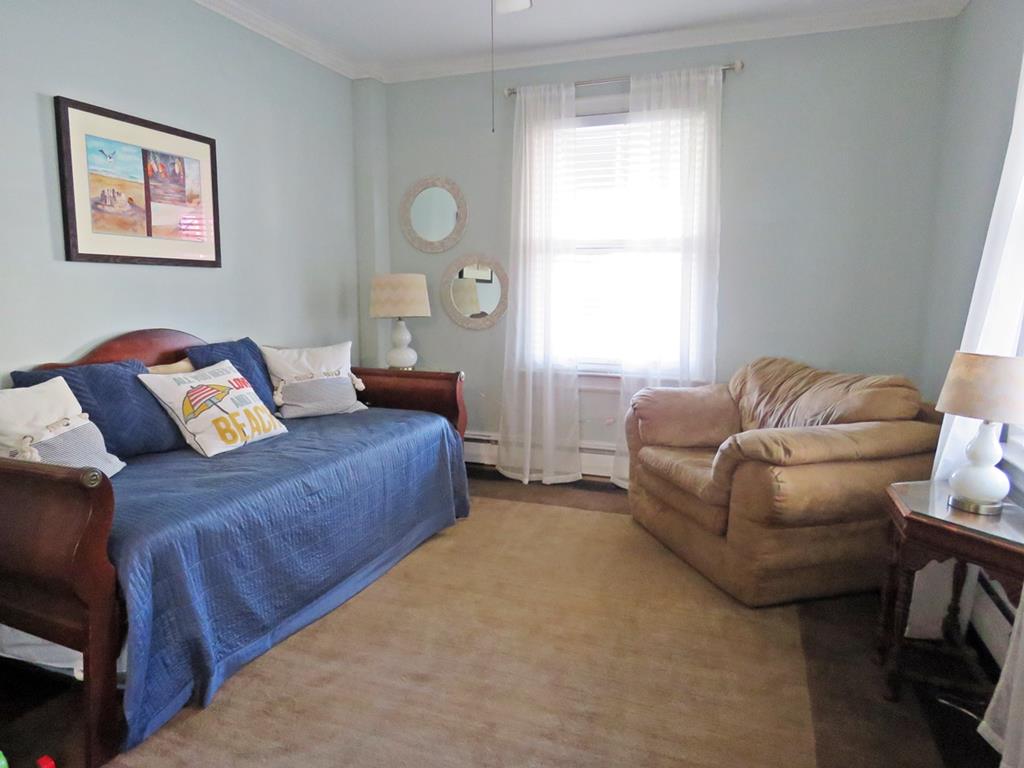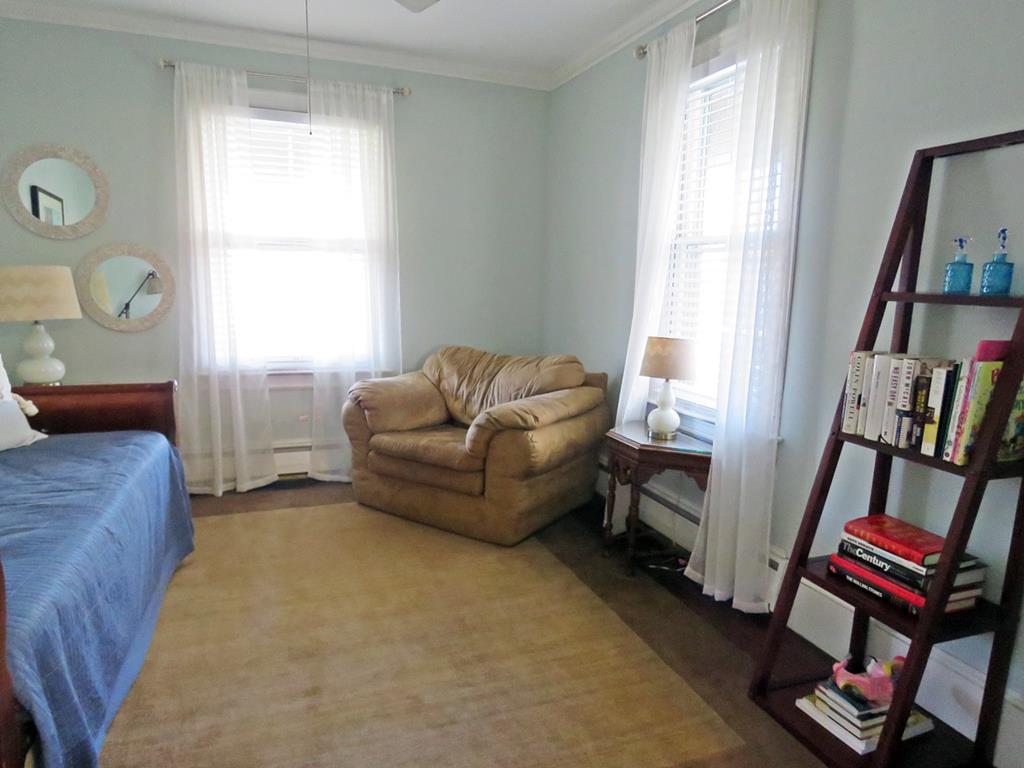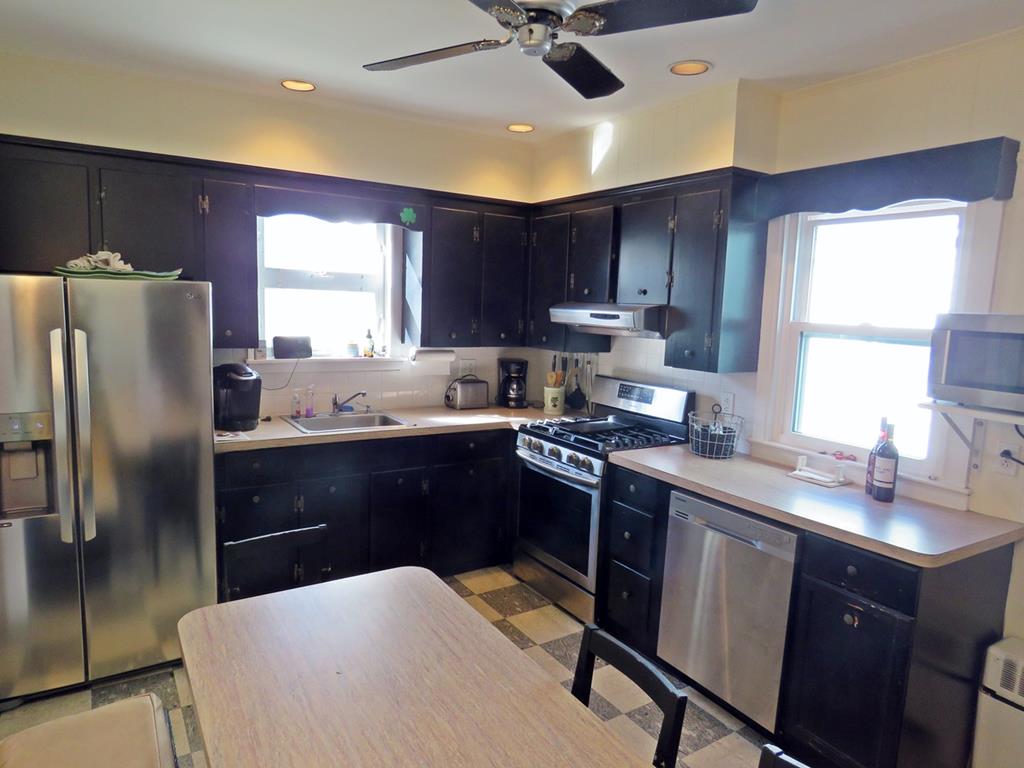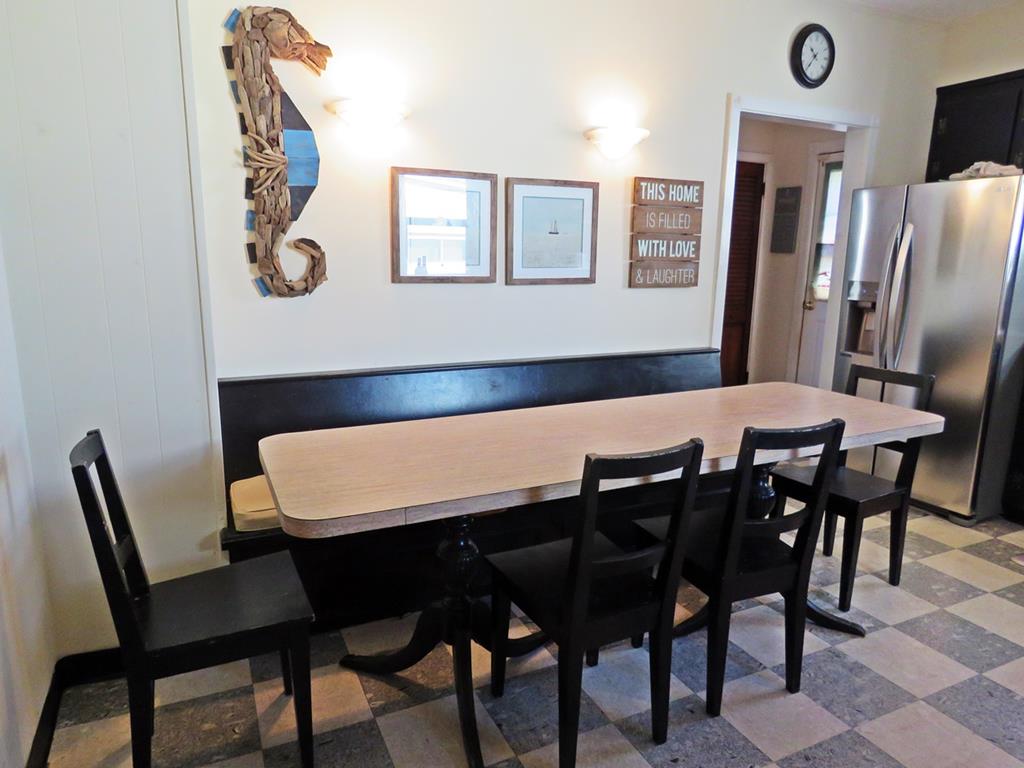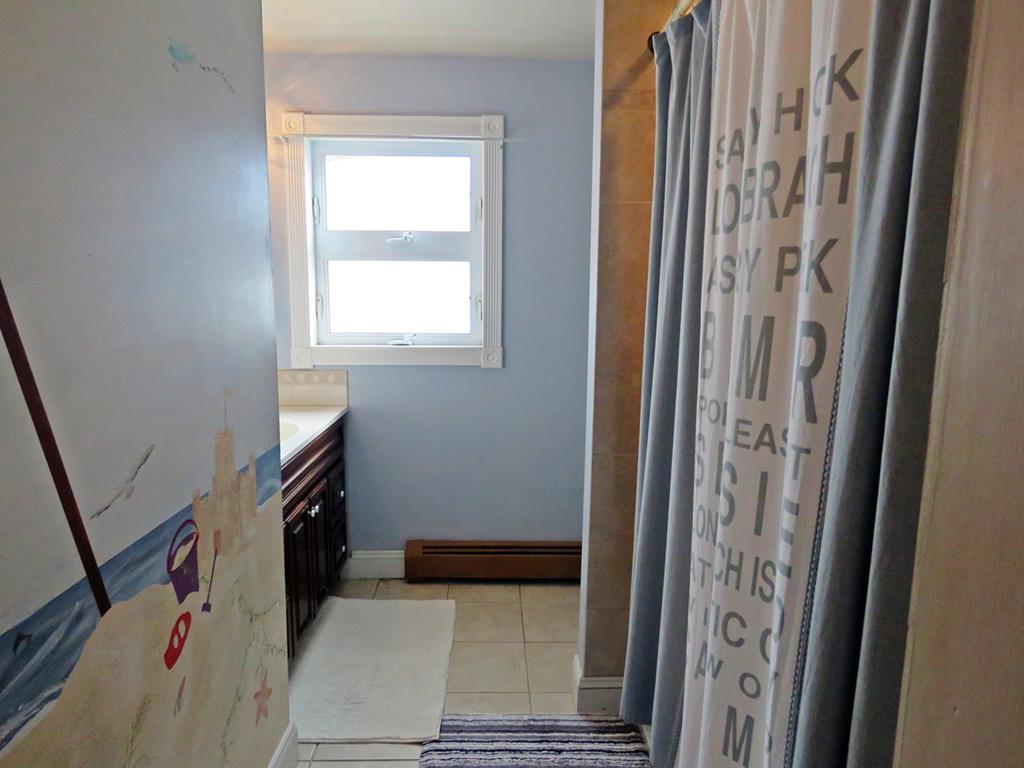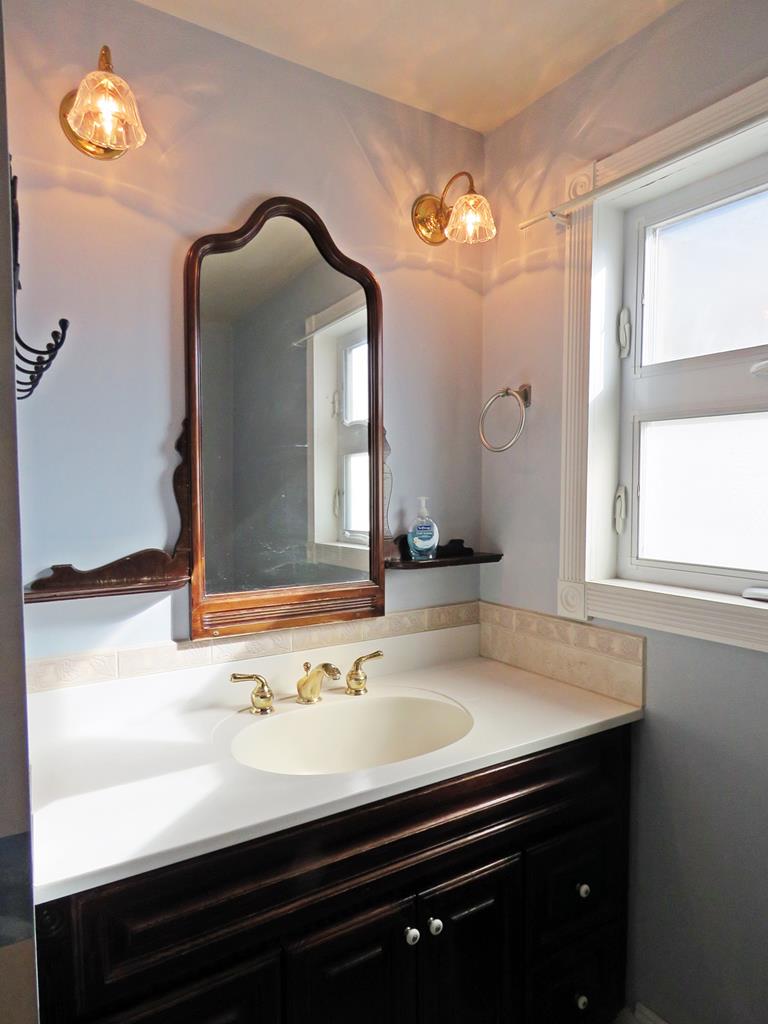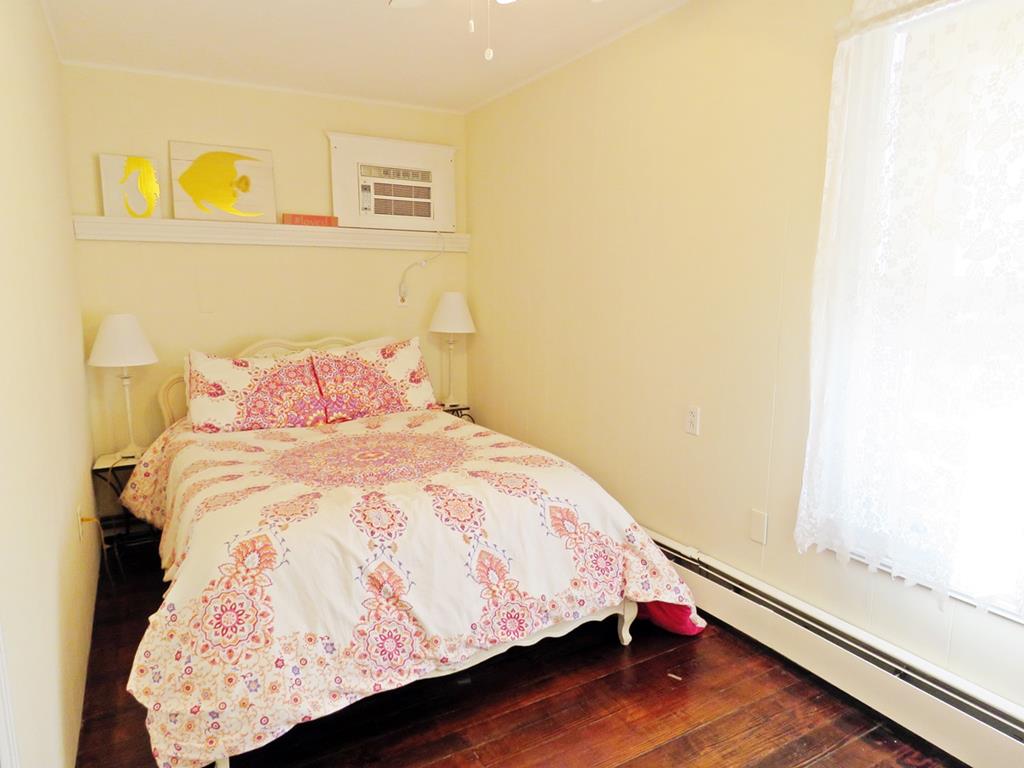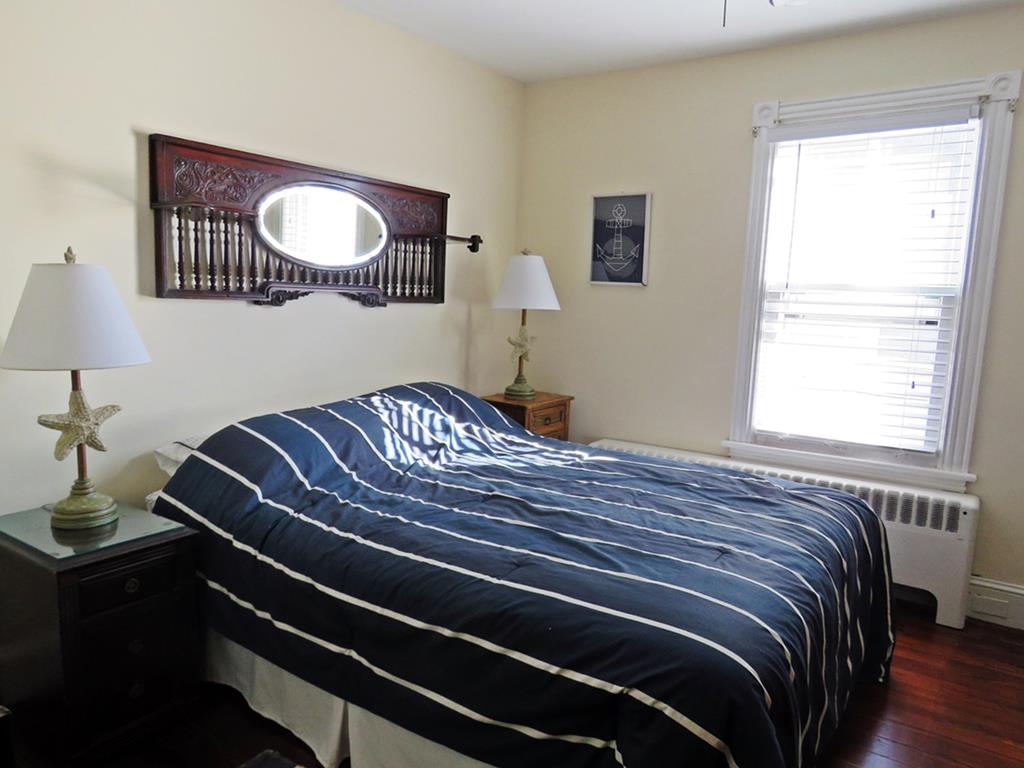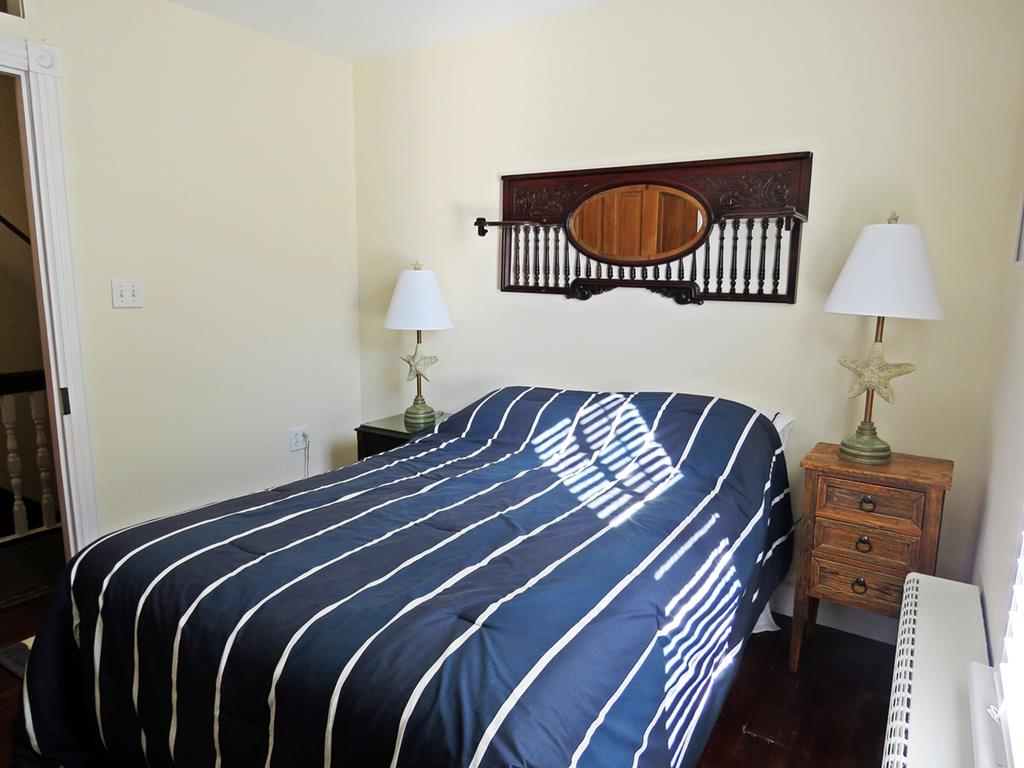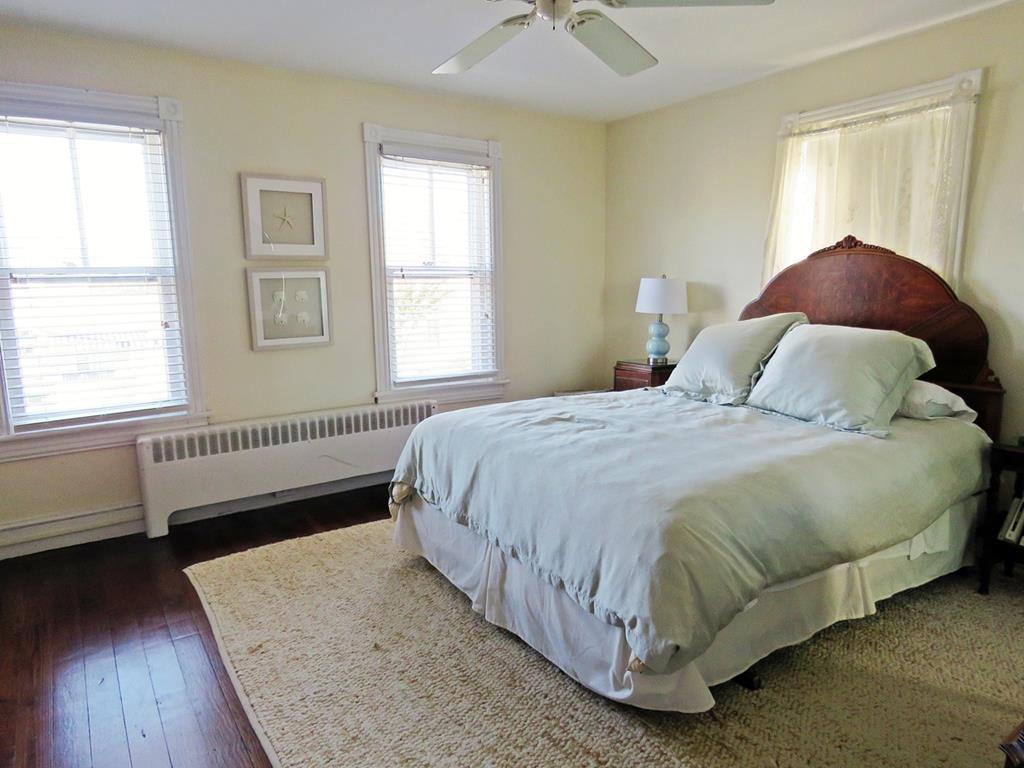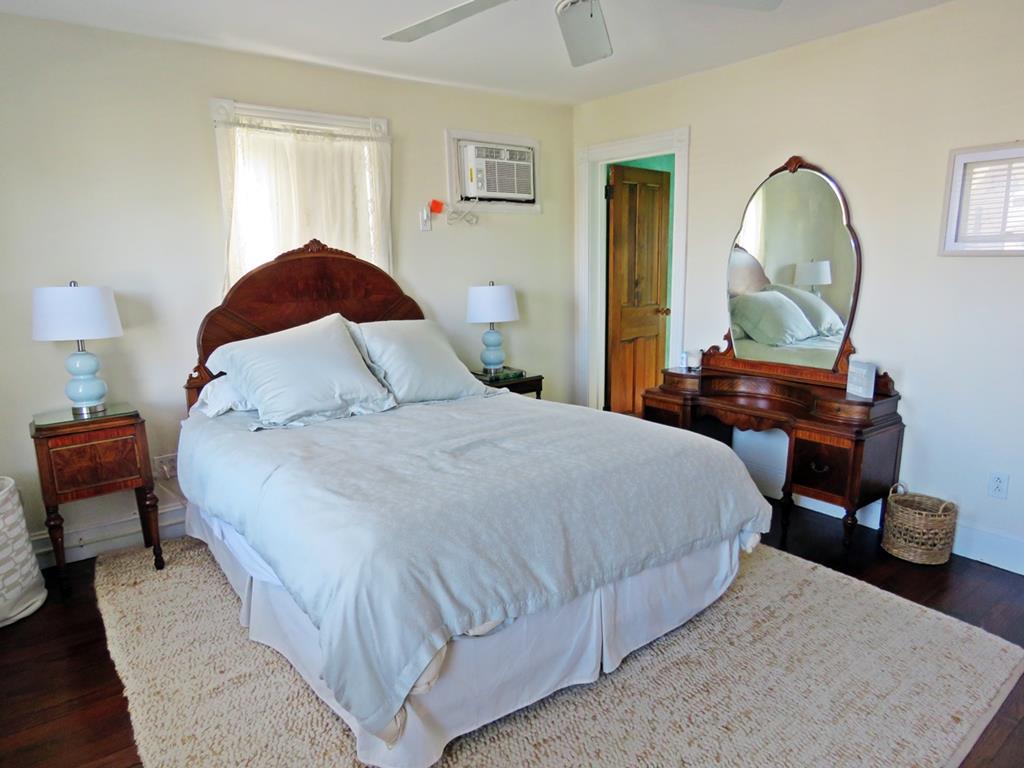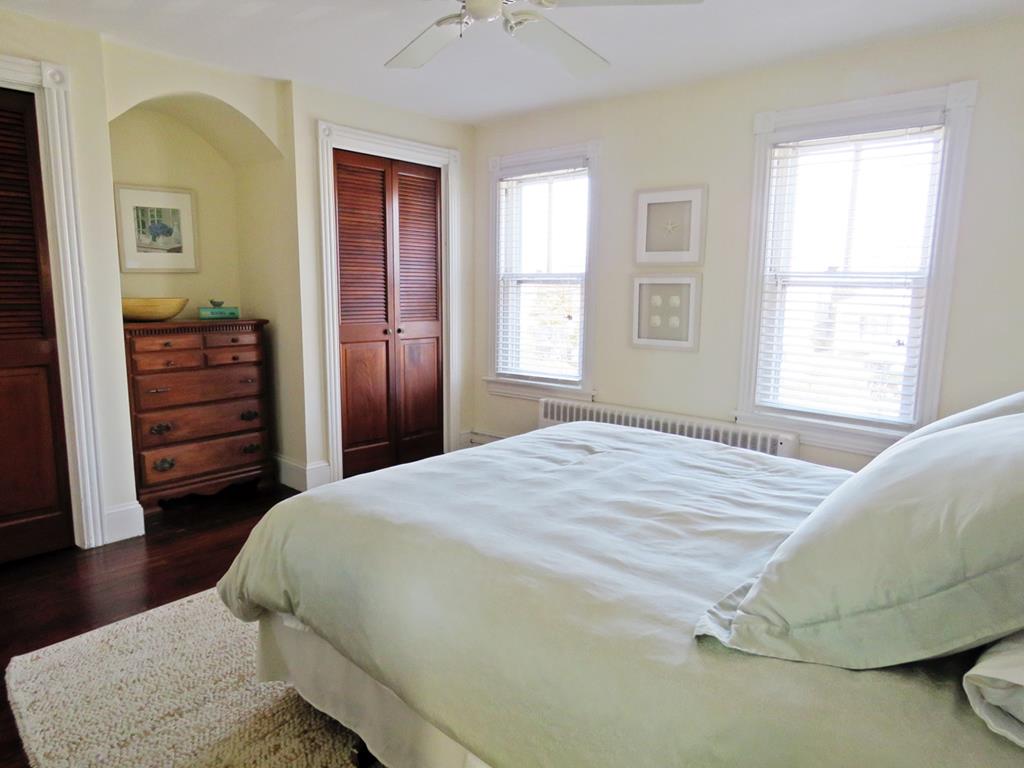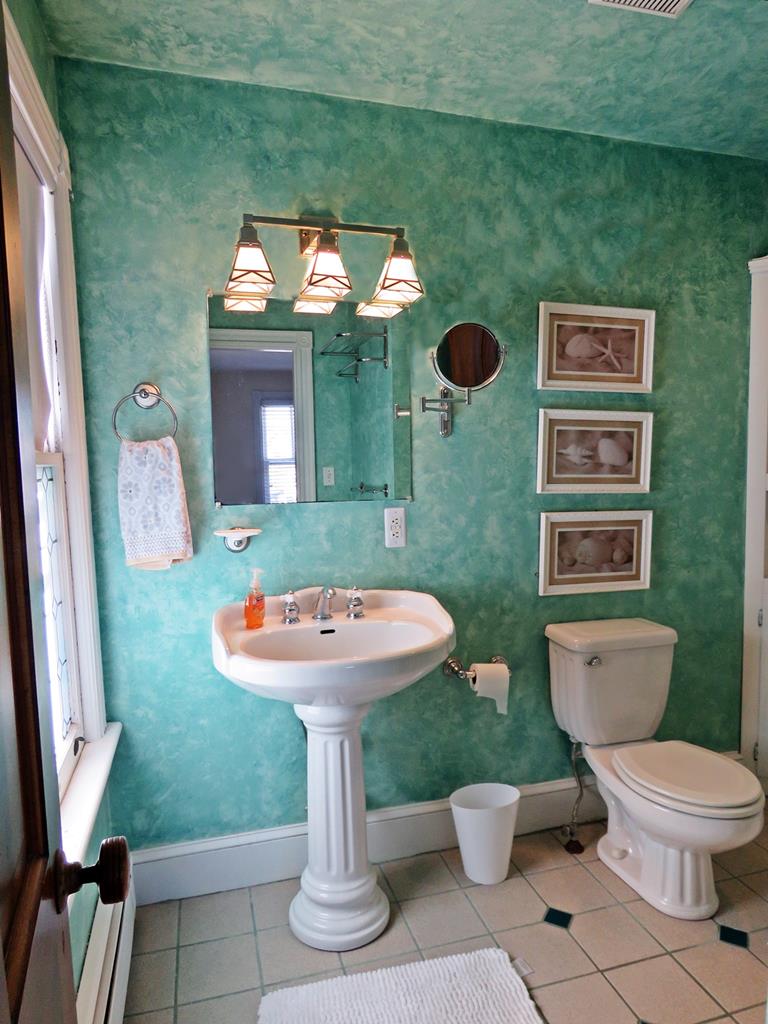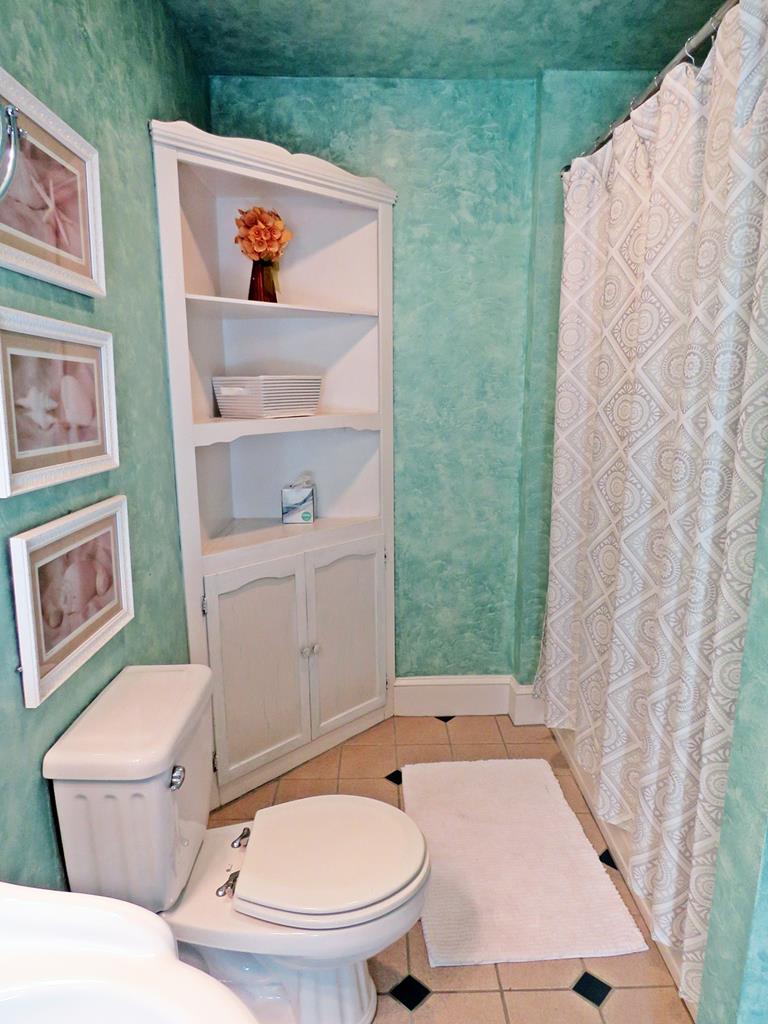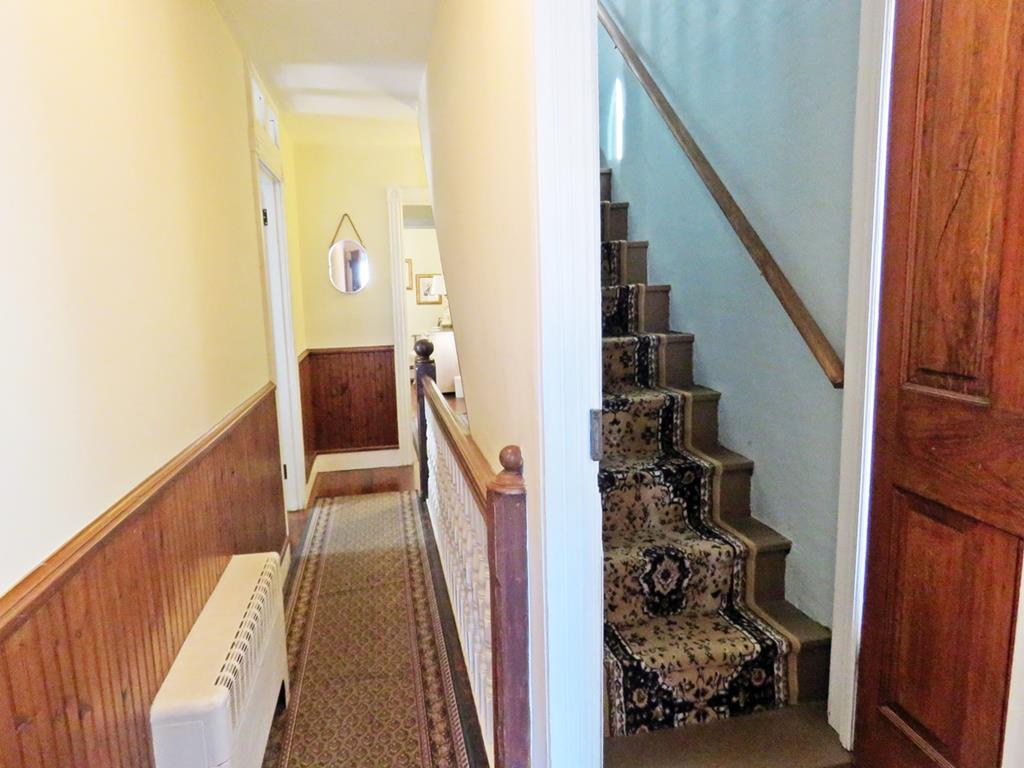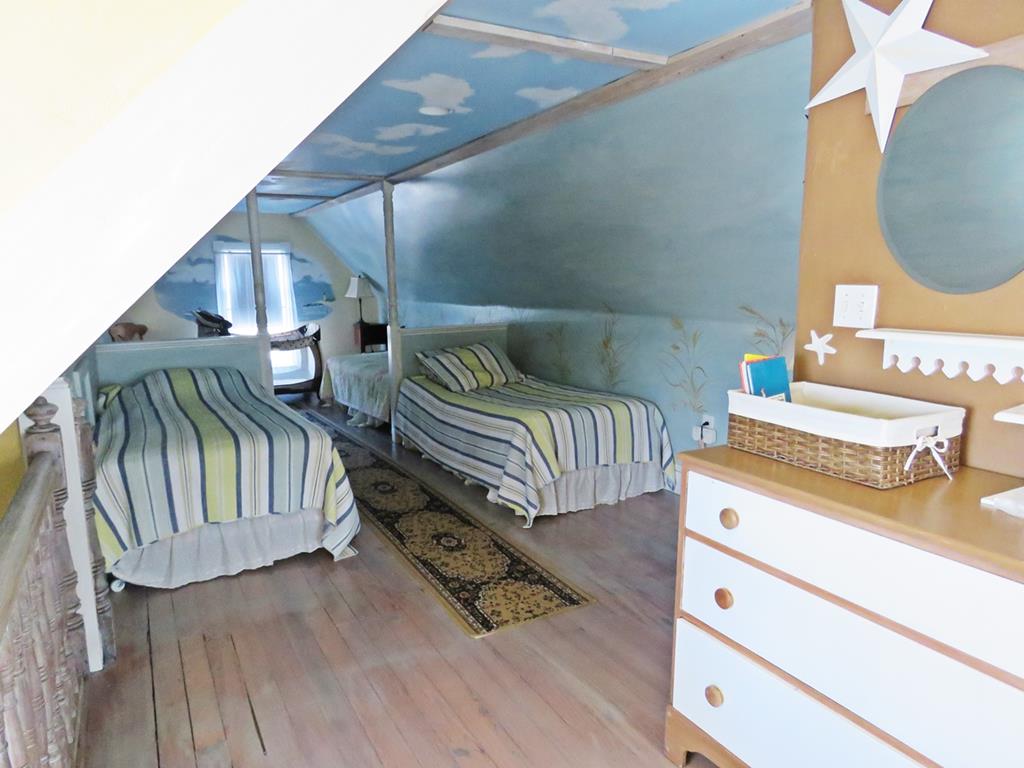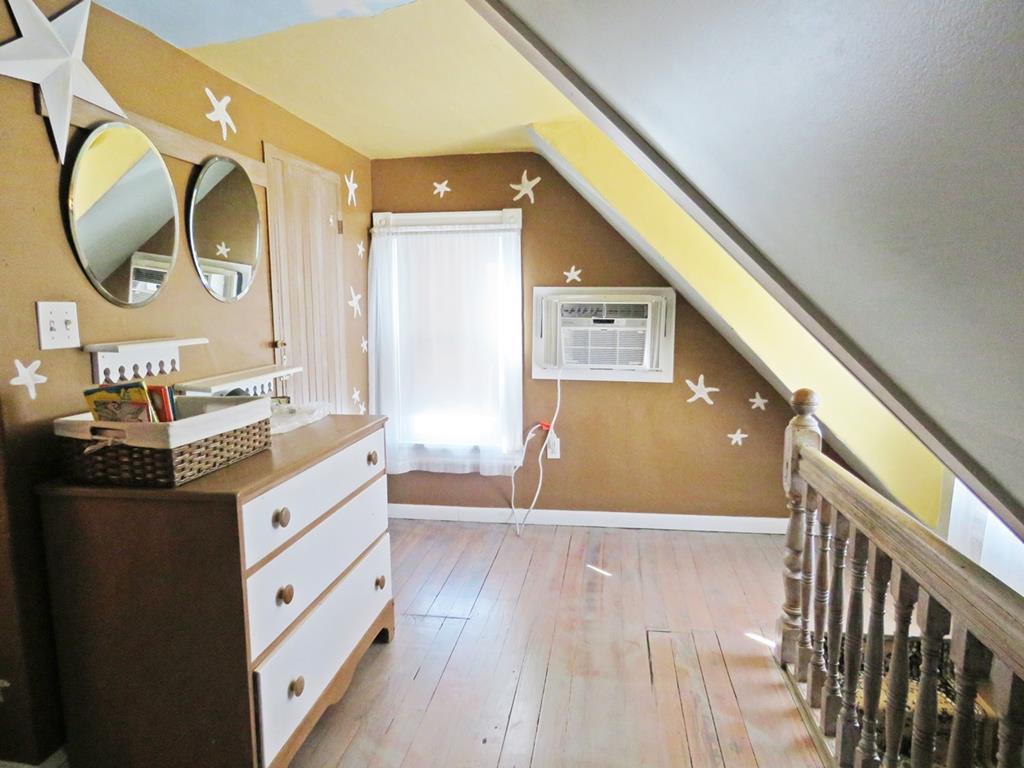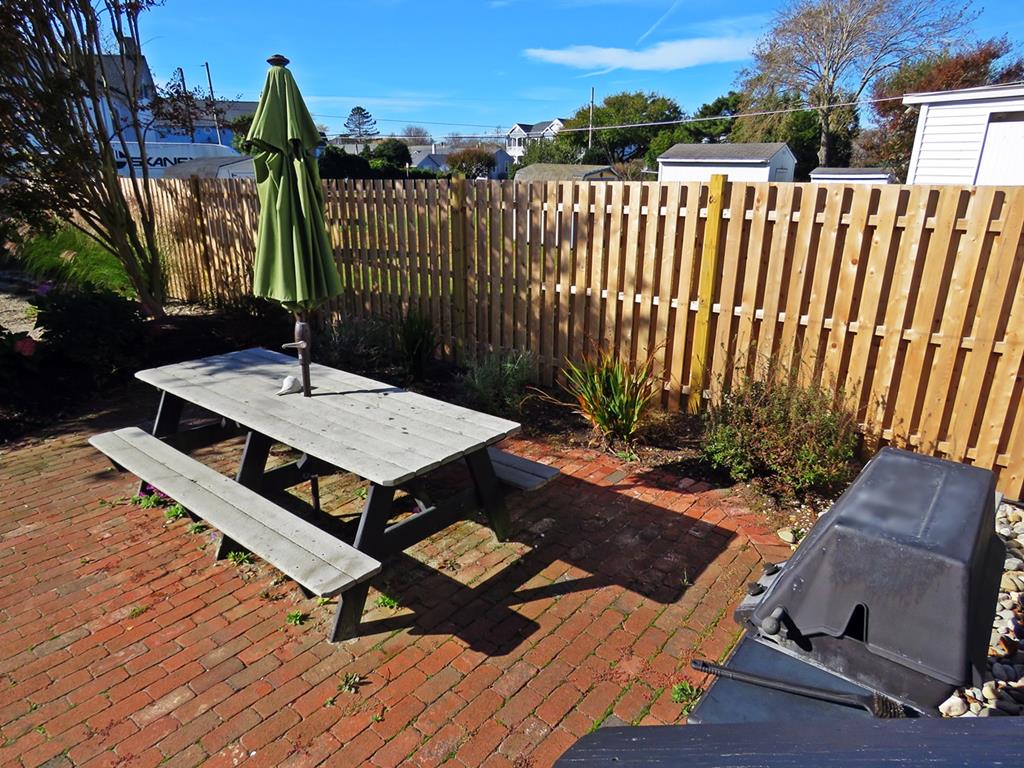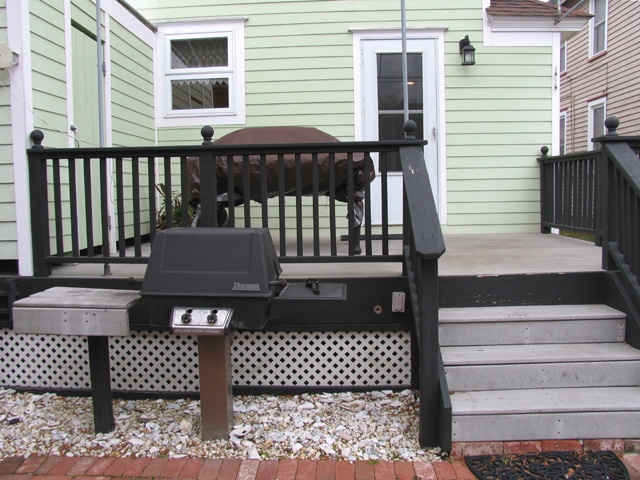 Property Rates
| | | | |
| --- | --- | --- | --- |
| Start Date | End Date | Description | Rate |
| 08/24/2019 | 08/31/2019 | Weekly Sat - Sat | $3,000.00 |
Availability
Not Available
Available
August 2019
1
2
3
4
5
6
7
8
9
10
11
12
13
14
15
16
17
18
19
20
21
22
23
24
25
26
27
28
29
30
31

September 2019
1
2
3
4
5
6
7
8
9
10
11
12
13
14
15
16
17
18
19
20
21
22
23
24
25
26
27
28
29
30

October 2019
1
2
3
4
5
6
7
8
9
10
11
12
13
14
15
16
17
18
19
20
21
22
23
24
25
26
27
28
29
30
31

November 2019
1
2
3
4
5
6
7
8
9
10
11
12
13
14
15
16
17
18
19
20
21
22
23
24
25
26
27
28
29
30

December 2019
1
2
3
4
5
6
7
8
9
10
11
12
13
14
15
16
17
18
19
20
21
22
23
24
25
26
27
28
29
30
31

January 2020
1
2
3
4
5
6
7
8
9
10
11
12
13
14
15
16
17
18
19
20
21
22
23
24
25
26
27
28
29
30
31

February 2020
1
2
3
4
5
6
7
8
9
10
11
12
13
14
15
16
17
18
19
20
21
22
23
24
25
26
27
28
29

March 2020
1
2
3
4
5
6
7
8
9
10
11
12
13
14
15
16
17
18
19
20
21
22
23
24
25
26
27
28
29
30
31

April 2020
1
2
3
4
5
6
7
8
9
10
11
12
13
14
15
16
17
18
19
20
21
22
23
24
25
26
27
28
29
30

May 2020
1
2
3
4
5
6
7
8
9
10
11
12
13
14
15
16
17
18
19
20
21
22
23
24
25
26
27
28
29
30
31

June 2020
1
2
3
4
5
6
7
8
9
10
11
12
13
14
15
16
17
18
19
20
21
22
23
24
25
26
27
28
29
30

July 2020
1
2
3
4
5
6
7
8
9
10
11
12
13
14
15
16
17
18
19
20
21
22
23
24
25
26
27
28
29
30
31

August 2020
1
2
3
4
5
6
7
8
9
10
11
12
13
14
15
16
17
18
19
20
21
22
23
24
25
26
27
28
29
30
31
Map may not be 100% accurate.
Love Cape May!

We love Cape May! We enjoyed the spaciousness of this home, the off street parking, and the air conditioned bedrooms. We enjoyed the front porch and swing daily.

By Hannah B. for a stay on 6/20/15
Write a Review?
Simply fill out the form below to let us know what you thought of this property.
* All fields are required.
Amenities
BBQ Gas
Blankets
Blender
Cable TV
Ceiling Fans
Coffee Maker
Deck
Deck Furniture
Dryer
DVD
Full Size Refrigerator
Furnished
High Speed Internet
Iron
Ironing Board
Kitchen
No Pets Accepted
Open/Covered Porch
Outside Shower
Parking
Phone Activated
Smoke Free
Television
Toaster
Utilities Included
Vacuum Cleaner
Wall AC
Washer
1 DVDs
1 Number of Decks
1 Queen Bed(s)
1 Trundle(s)
1 TVs
10 Dining Capacity (Inside)
2 Double Bed(s)
2 Parking Spaces
4 AC Unit(s)
4 Single Bed(s)
5 Ceiling Fans
Dishwasher
Microwave
Wireless Lan
*All rate and property information supplied by third parties deemed reliable but not guaranteed