Back to Homepage
View Favorites (0)
513 Pearl Avenue Breezy Point: 513 Pearl Avenue - Cape May Point, NJ , #96601 (Arrival Choice : Weekly%)
Questions about this property
close [x]
Description
One of few original Cape May Point style beach homes, Beach Access is located within four houses of two beach paths at Pearl and Brainard Avenues. This is an older home with modern amenities. The rustic feel is enhanced by the brick fireplace and hardwood floors in the living room, in addition to two sun porches. Main enclosed porch offers dining table for meals and/or playing cards and board games. Eat in kitchen has adjacent small dining room with additional seating. Patio and yard off the kitchen entrance are handy for evenings of grilling on the gas barbeque. Baths on first and second floors both have walk in showers. Three bedrooms are located on first floor and fourth bedroom is on the second floor. Small living quarters can be found on the second floor with outdoor access stairs leading to deck, where you?ll find yourself relaxing among the tree tops. House front on Pearl Avenue has natural dune grass in sandy soil. Sunday to Sunday Rental in Cape May Point located on corner of W. Central and Pearl. (A separate cleaning fee of $150 is also due on any leases for this home.)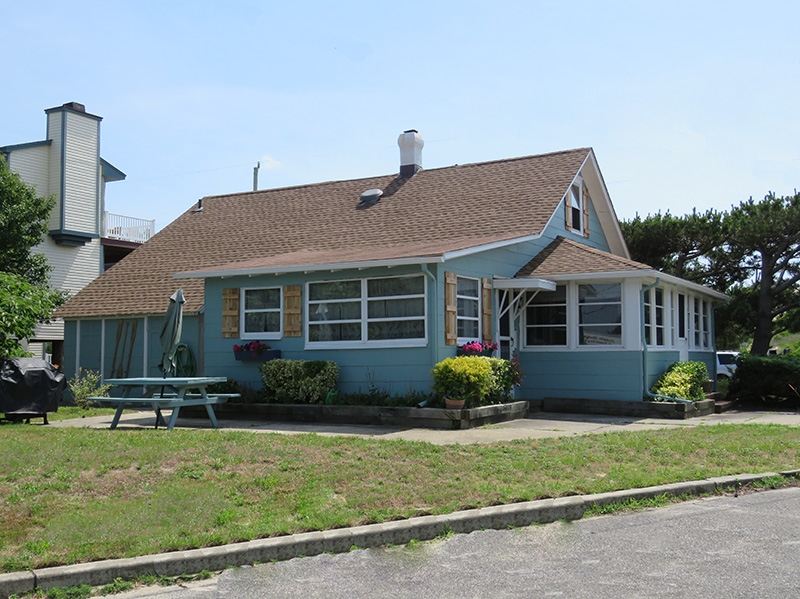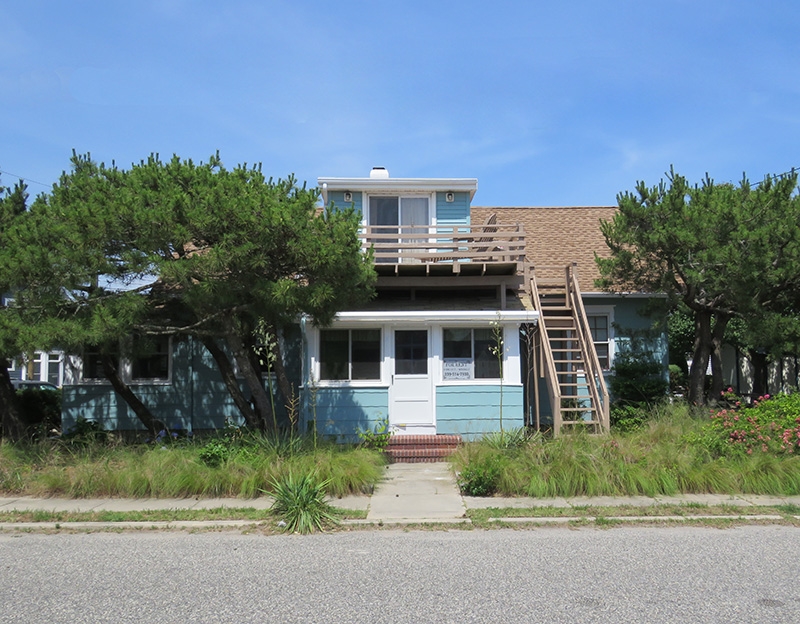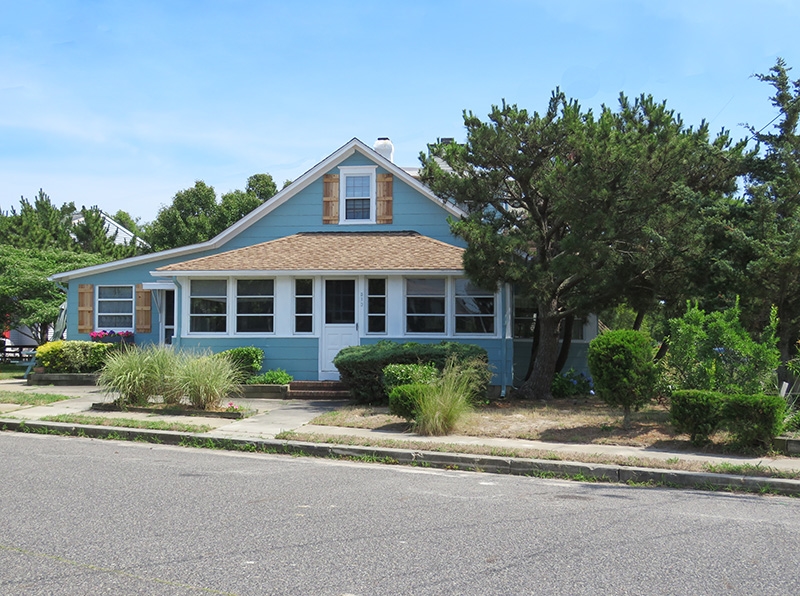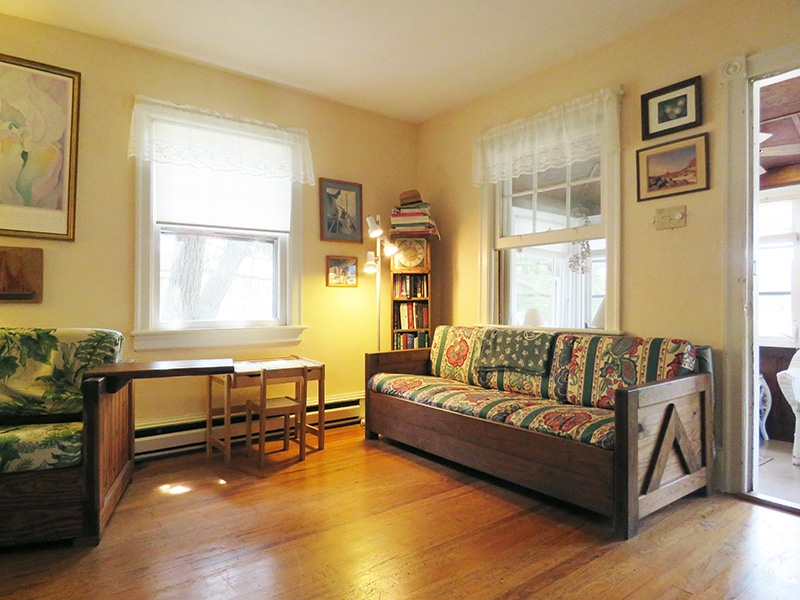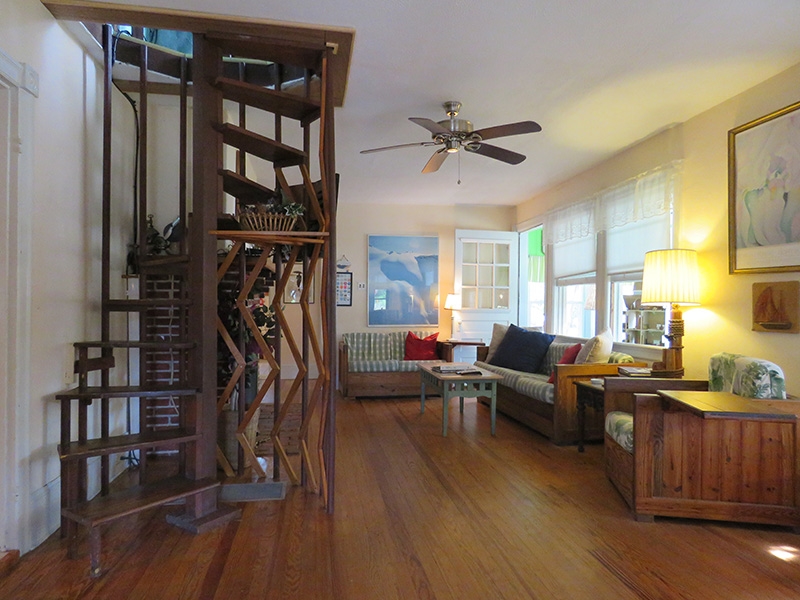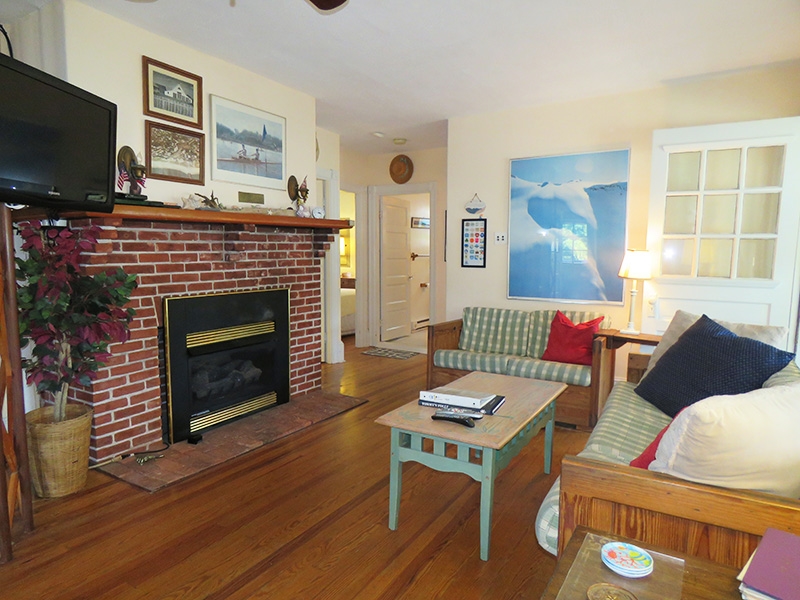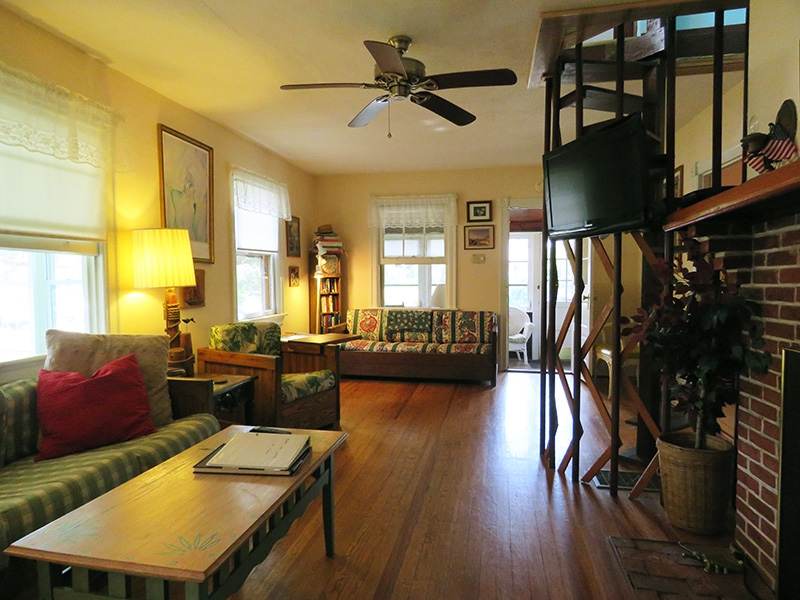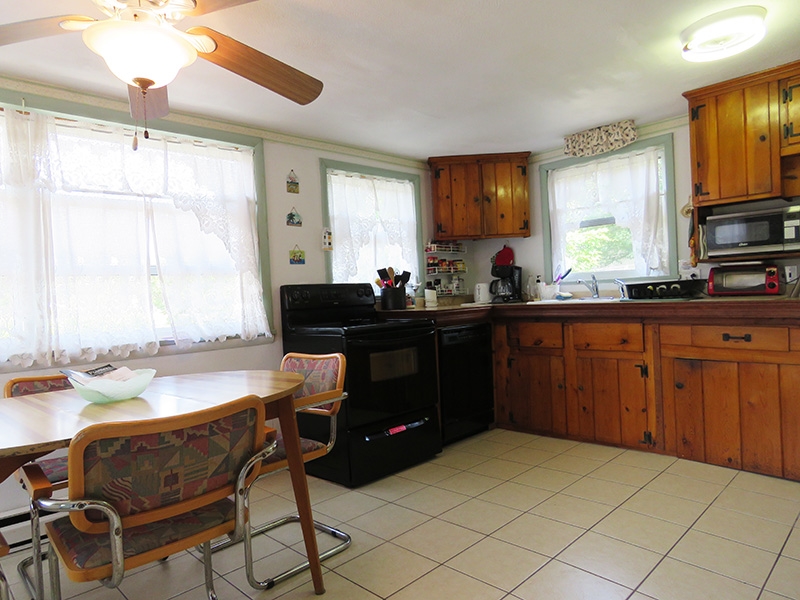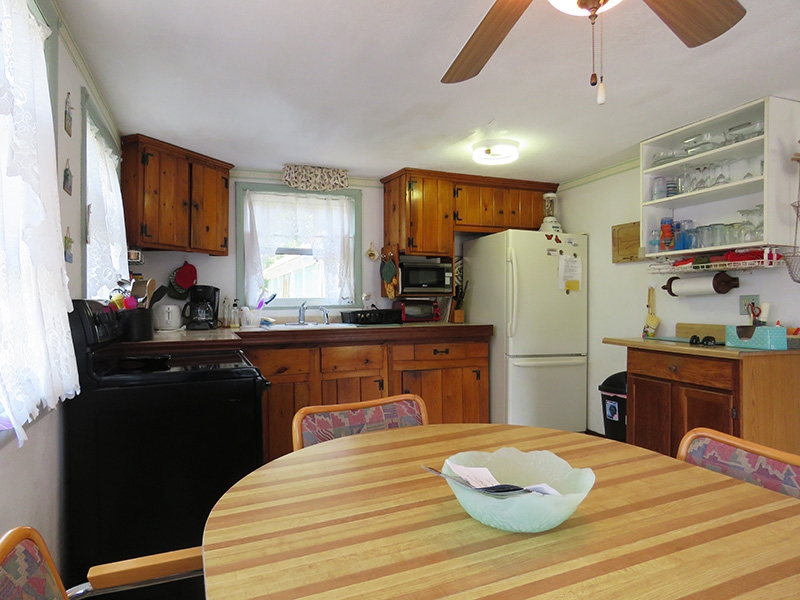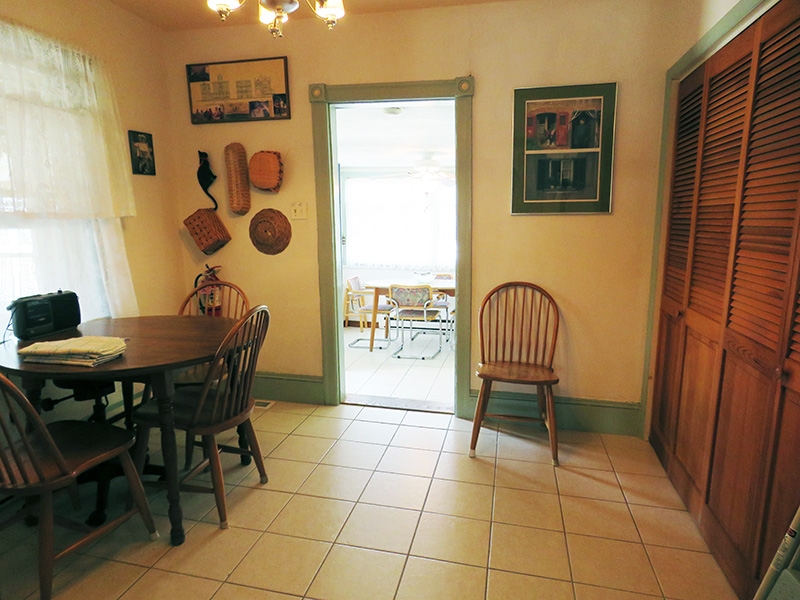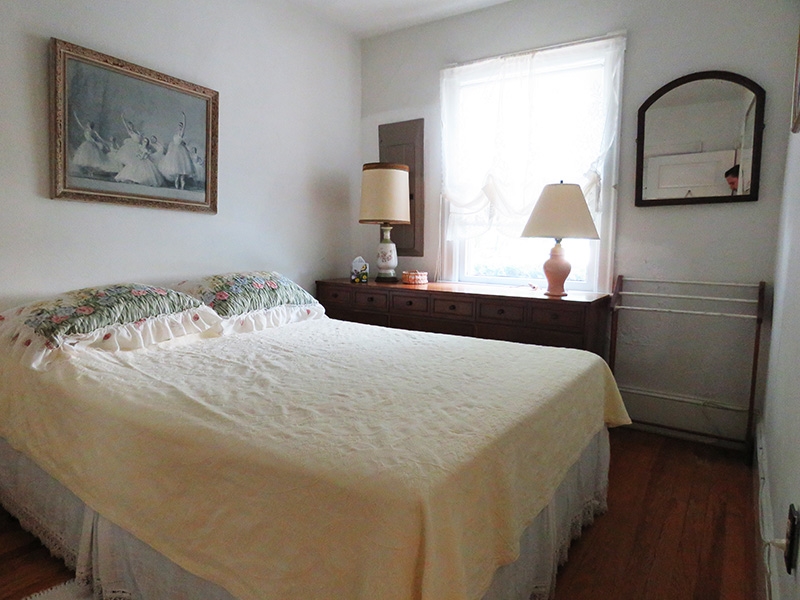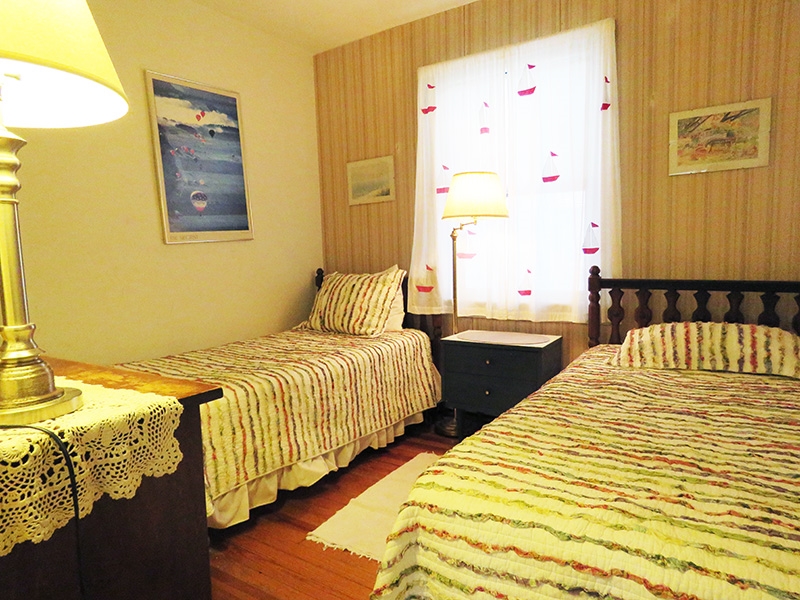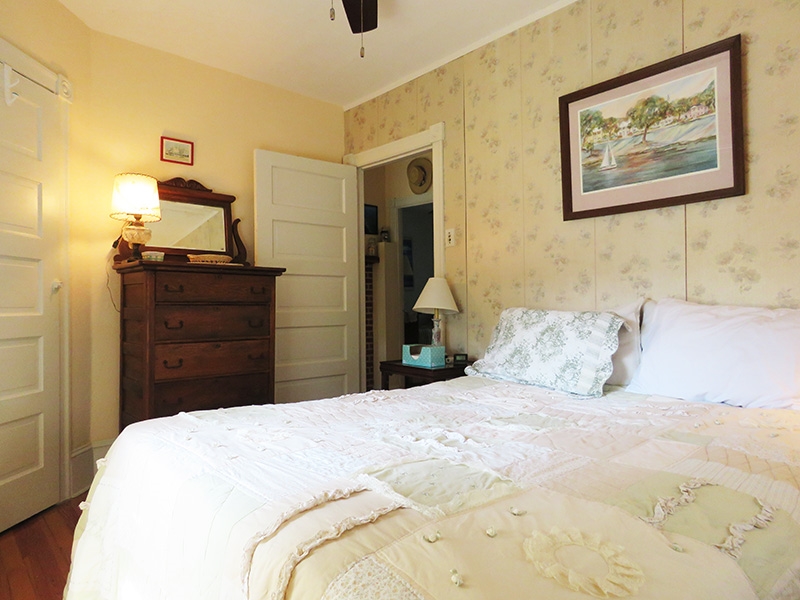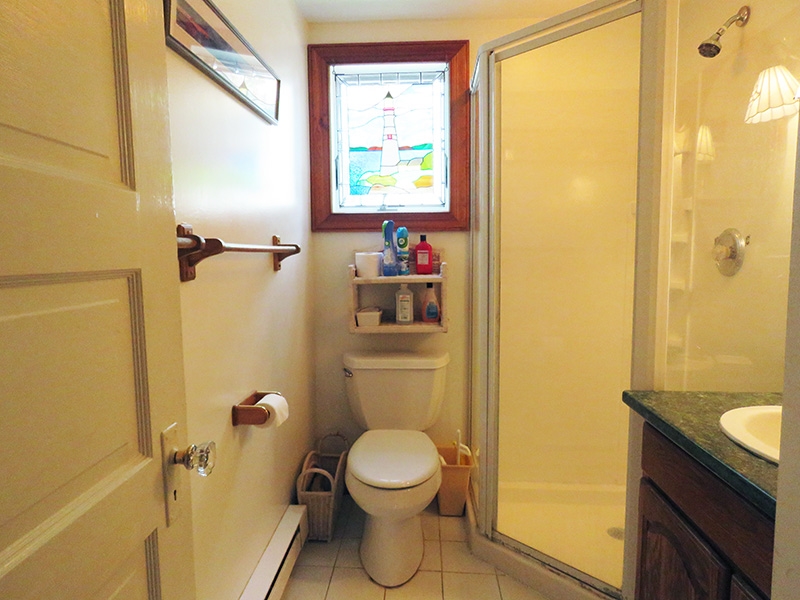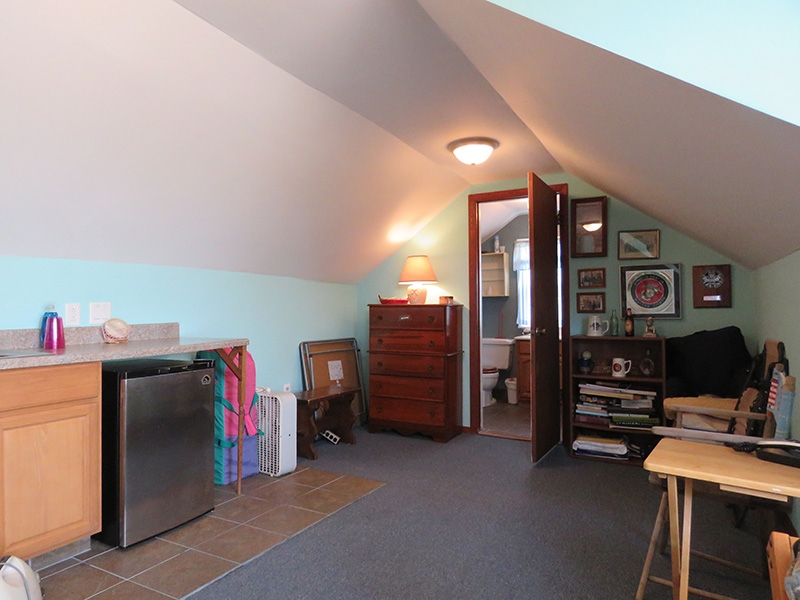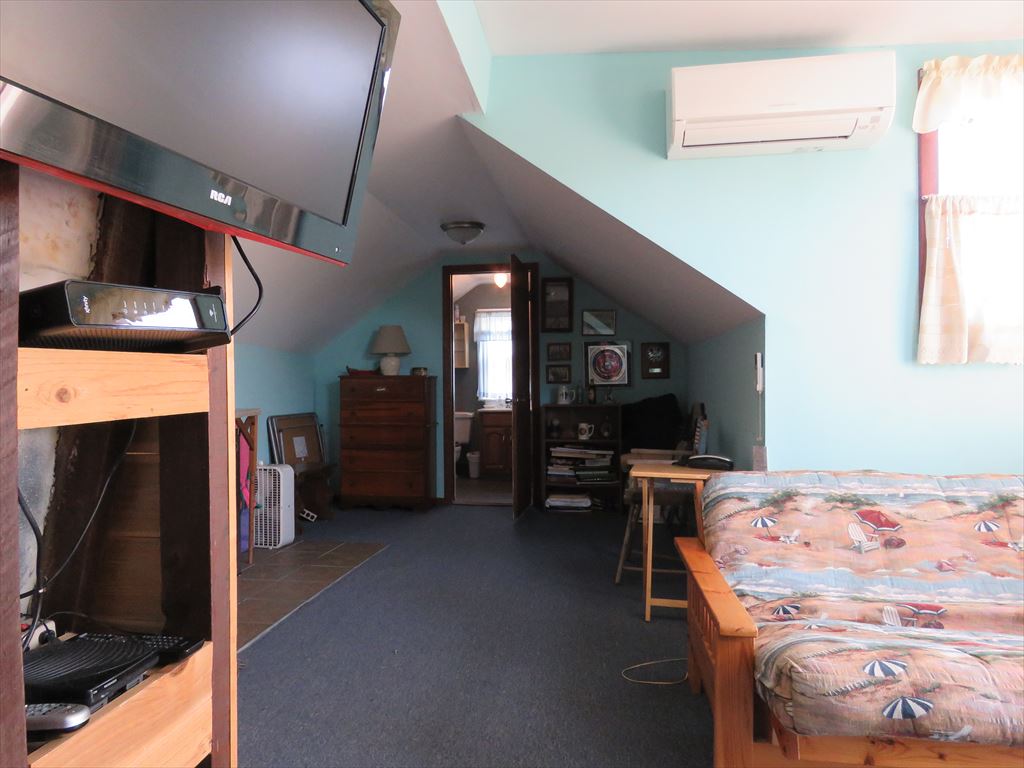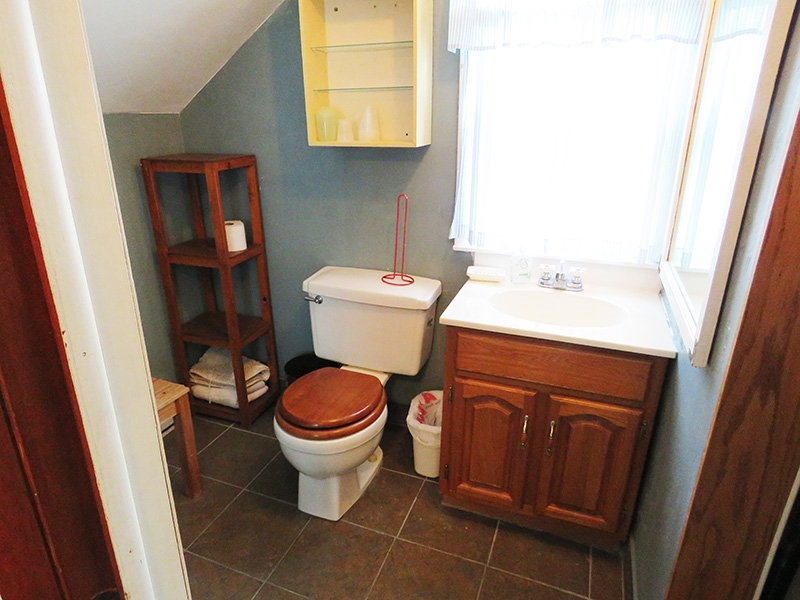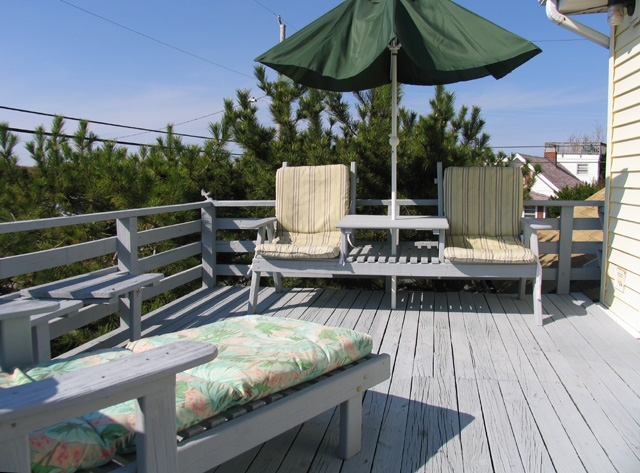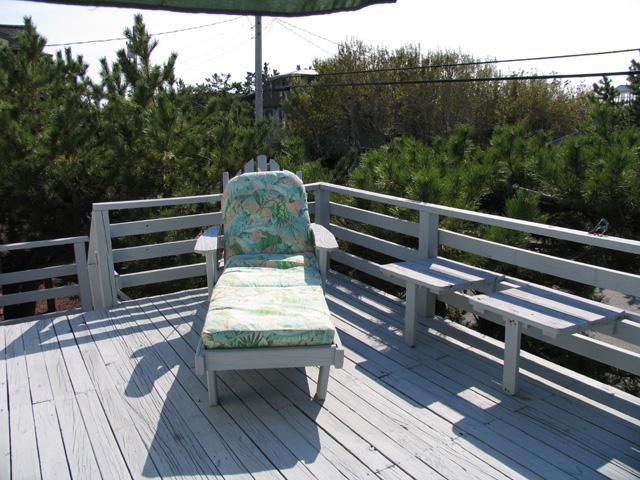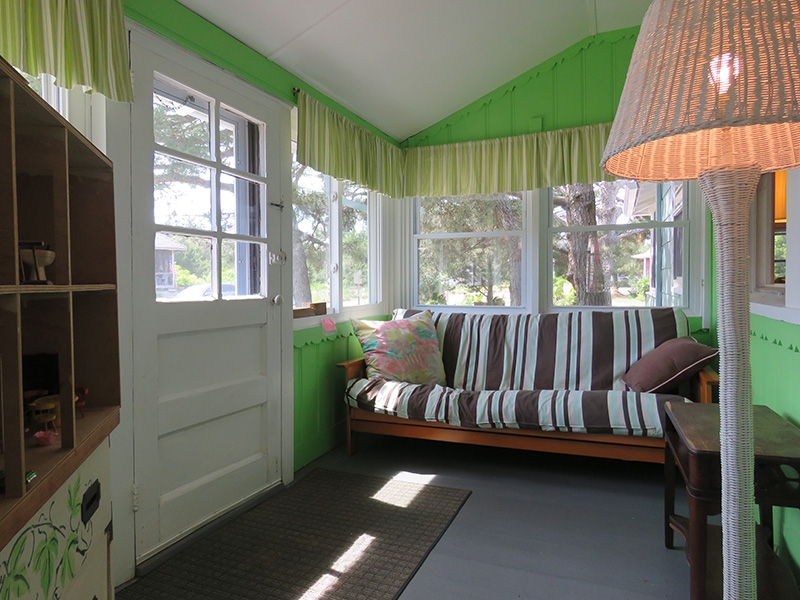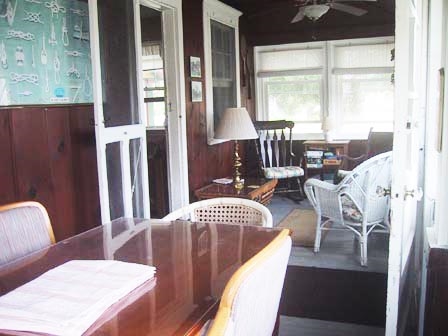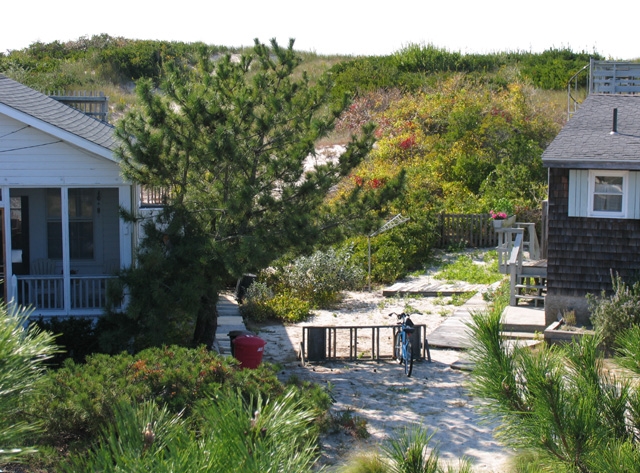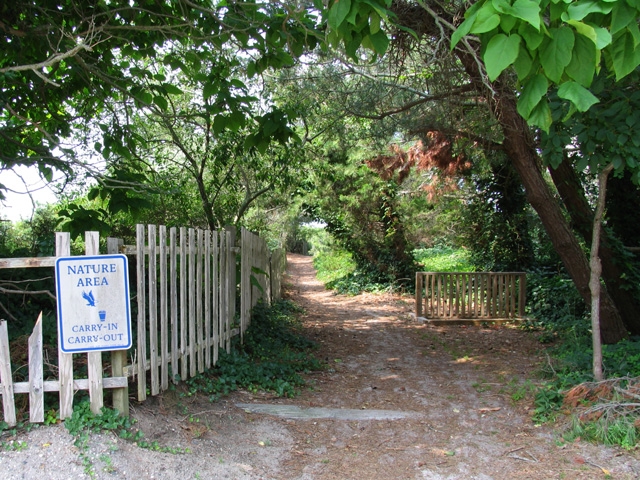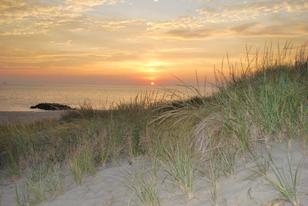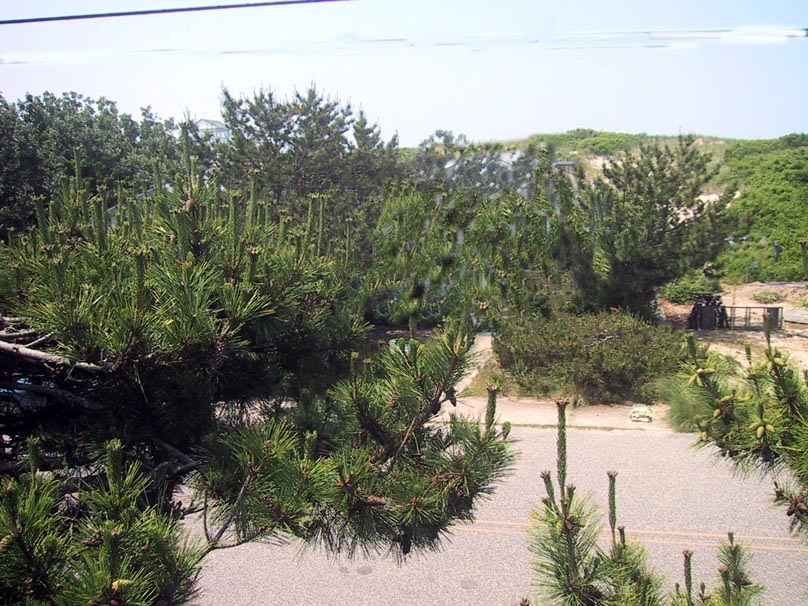 Property Rates
| | | | |
| --- | --- | --- | --- |
| Start Date | End Date | Description | Rate |
| 06/29/2019 | 09/07/2019 | Weekly Sat - Sat | $2,650.00 |
| 09/07/2019 | 10/05/2019 | Weekly Sat - Sat | $1,900.00 |
| 10/05/2019 | 11/02/2019 | Weekly Sat - Sat | $1,600.00 |
Availability
Not Available
Available
December 2018
1
2
3
4
5
6
7
8
9
10
11
12
13
14
15
16
17
18
19
20
21
22
23
24
25
26
27
28
29
30
31

January 2019
1
2
3
4
5
6
7
8
9
10
11
12
13
14
15
16
17
18
19
20
21
22
23
24
25
26
27
28
29
30
31

February 2019
1
2
3
4
5
6
7
8
9
10
11
12
13
14
15
16
17
18
19
20
21
22
23
24
25
26
27
28

March 2019
1
2
3
4
5
6
7
8
9
10
11
12
13
14
15
16
17
18
19
20
21
22
23
24
25
26
27
28
29
30
31

April 2019
1
2
3
4
5
6
7
8
9
10
11
12
13
14
15
16
17
18
19
20
21
22
23
24
25
26
27
28
29
30

May 2019
1
2
3
4
5
6
7
8
9
10
11
12
13
14
15
16
17
18
19
20
21
22
23
24
25
26
27
28
29
30
31

June 2019
1
2
3
4
5
6
7
8
9
10
11
12
13
14
15
16
17
18
19
20
21
22
23
24
25
26
27
28
29
30

July 2019
1
2
3
4
5
6
7
8
9
10
11
12
13
14
15
16
17
18
19
20
21
22
23
24
25
26
27
28
29
30
31

August 2019
1
2
3
4
5
6
7
8
9
10
11
12
13
14
15
16
17
18
19
20
21
22
23
24
25
26
27
28
29
30
31

September 2019
1
2
3
4
5
6
7
8
9
10
11
12
13
14
15
16
17
18
19
20
21
22
23
24
25
26
27
28
29
30

October 2019
1
2
3
4
5
6
7
8
9
10
11
12
13
14
15
16
17
18
19
20
21
22
23
24
25
26
27
28
29
30
31

November 2019
1
2
3
4
5
6
7
8
9
10
11
12
13
14
15
16
17
18
19
20
21
22
23
24
25
26
27
28
29
30

December 2019
1
2
3
4
5
6
7
8
9
10
11
12
13
14
15
16
17
18
19
20
21
22
23
24
25
26
27
28
29
30
31
Map may not be 100% accurate.
HomeStead Comments

Thank you for your review, Mr. B. We don't know where the hot tub entry came from in the listing but we have removed the hot tub from the amenities list. We appreciate your calling this to our attention.

By HomeStead Real Estate for a stay on 10/20/11

Nice and Comfortable Home

A nice and comfortable home with older furnishings very close to the beach. My family loved it there. The layout was great and the kids loved having their own space upstairs. The proximity to the beach was great. Only complaint, which was not an issue when we were there because it was not so hot, is the lack of air conditioning. They might want to think about getting one of those portable units. Also, they should have an iron and ironing board for renters use. I had to wear wrinkled shirts all week! Finally, the list of amenities on the website includes a Hot Tub. I don't know what they were referring to or where they are hiding it, but there was no hot tub to be found. Please know these are small issues and had no real negative impact on our vacation, I just bring them up so that you may make a good rental property and experience even better. We had our pictures professionally taken on the beach right by the house (Brainard), by photographer MP Meyers of Cape May. She did a fantastic job and pictures were available to view in her Jefferson Street studio downtown just a few days later. We will now have an incredible wall picture and album to show everyone and always remember a great week (well, 5 days anyway) in Cape May.

By Bob B. for a stay on 8/21/11

Love This Seashore House

We love this seashore house! We stayed here years ago when our boys were young. So this was a return rental for us. Our boys are now adults and the house works so well for all of us. Great deck for cocktails or relaxing. Having the beach access across the street was wonderful. Large screen porch worked well for dinners and board games. Hope to be back many times!

By Christine S. for a stay on 8/25/13
Write a Review?
Simply fill out the form below to let us know what you thought of this property.
* All fields are required.
Amenities
1st Floor Bedroom
BBQ Gas
Blankets
Blender
Cable TV
Ceiling Fans
Central AC
Coffee Maker
Crock Pot
Deck
Deck Furniture
Dryer
DVD
Enclosed Outside Shower
Full Size Refrigerator
Furnished
Game Room
Gas Log Fireplace
Handicap Interior
High Speed Internet
Iron
Ironing Board
Kitchen
Lawn Area
Lobster Pot
Mini Refrigerator
No Pets Accepted
Open/Covered Porch
Outside Shower
Oven
Patio
Private Yard
Smoke Free
Standard Fans
Stove
Television
Tenant Brings Own Linens
Toaster
Toaster Oven
Unlimited Long Distance in US
Vacuum Cleaner
Walk in Shower
Washer
Waterfront
Wet Bar
1 Sofa Bed(s)-Queen
1 Double Bed(s)
1 Number of Decks
1 Number of Fireplaces
1 Portable Crib(s)
14 Dining Capacity (Inside)
2 DVDs
2 Futon(s)
2 Queen Bed(s)
2 Single Bed(s)
2 TVs
6 Dining Capacity (Outside)
7 Ceiling Fans
Dishwasher
Microwave
Wireless Lan
*All rate and property information supplied by third parties deemed reliable but not guaranteed